What is MC²?
MC² stands for Multicultural Concerns in Comm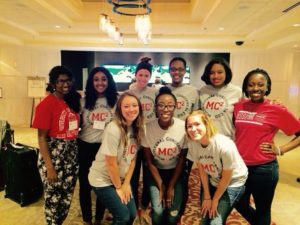 unication Sciences and Disorders. The purpose of MC² is to provide a forum in which students can: engage in meaningful intercultural dialogue; enhance leadership and commitment to social justice; and discuss and address multi-cultural issues that affect individuals in the area of Communication Sciences and Disorders. MC² also serves as an avenue for mentoring, including: faculty/staff to student mentoring, alumni to student mentoring and peer mentoring for students.
Get Involved!
MC² holds monthly meetings. Meeting dates can be found on the NSSLHA event calendar. Undergraduate students, graduate students, and faculty as well are welcome to participate. Join MC² on Campus Link to receive emails and notifications.
Be sure to follow MC² on Instagram and Twitter: @ mc2_uc !
NBASLHA Annual Convention.
April 12-14, 2018, Hilton Crystal City at Washington Reagan National Airport, Washington, DC
The theme of convention this year is TBA.
This Convention is a great way to learn more about the field of Speech-Language Pathology, to get a better sense of diversity within the field, to learn more about research, and to network with professionals from across the nation. If you are interested and committed to attending, please contact any MC2 officer.
After you have committed, you must sign up to become an NBASLH member (or renew your membership if you are already a member), which is required for attendance at the Convention. Membership not only allows you access to the annual Convention, but also to NBASLH's e-journal and national newsletter. You can register to become a member here. Please be advised that membership costs $35. If you have any questions regarding the application or the convention in general, please do not hesitate to contact any MC2 officer.
Contact Us
President: Kylee Loebick loebicke@mail.uc.edu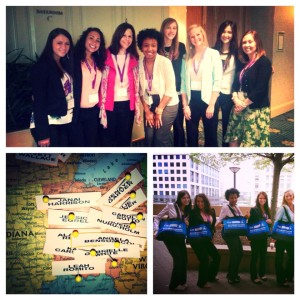 Vice President:Jade Clark clark3jk@mail.uc.edu
Secretary: Lucy Durepos durepoly@mail.uc.edu
Treasurer: Jenna Riehle riehlejm@mail.uc.edu
Membership-Community Service Chair: Noelle Brown    brown2nk@mail.uc.edu